MONO Pedalboard Rise+ PFX-PB-RP ( PFX PB RP / PFXPB RP / PFX PBRP / PFXPRP ) - S / Silver
Price

RM150.00

RM167.00

Brand
Mono
Availability
Quantity

This product has a maximum quantity of 10
Description
Highlight
The MONO Lifetime Limited Warranty
All MONO products are guaranteed for life against defects in materials and manufacturing. However, this limited warranty does not cover wear and tear such as rips, tears, peels, rust and fading, issues arising from abuse or misuse of the product, damaged by rough handling during transport e.g. airlines, unless they are deemed at MONO's discretion to have a defect in the materials or manufacturing.
If you think something is not right with your MONO product, that makes us sad and we want to fix it! We want you to be as happy with your MONO stuff as we are making it!
We are happy that you are here, and we hope you will find the musical instrument of your dreams. We have made every effort to provide you with the finest instrument at the lowest possible price.??We strive to provide the best possible service that you would expect when searching for your dream piano or instrument.
Cornerstone Music Sdn Bhd??is an Authorized Dealer for??YAMAHA, LINE 6,??Epiphone, Gibson and Fender. We have a large selection of??Grand Piano,??Upright Piano, Digital Piano,??Keyboard,??Classical??Guitars,??Acoustic??Guitars, Electric??Guitars,??Bass??Guitars, Acoustic Drums,??Digital Drums??and many more.
Kindly contact our products specialist
Address : S23 & S23A??

, Second Floor , Jalan ss 22/23??, Damansara Jay??, 47400 Petaling Jaya ,??Selangor




Tel??: 1.7.0.0.8.1.5.5.7.7??
H/P??/ Whats apps:
0.1.2.2.2.2.1.9.8.2?? ??D.A.N.I.E.L
0.1.2.5.1.6.3.0.3.4?? ??M.A.L.C.O.L.M
0.1.0.4.0.0.8.9.7.9?? ??H.E.N.S.L.E.Y
0.1.6.8.4.0.2.7.7.6?? ??A.S.H.L.E.Y
??
We have a very good review across Malaysia??
??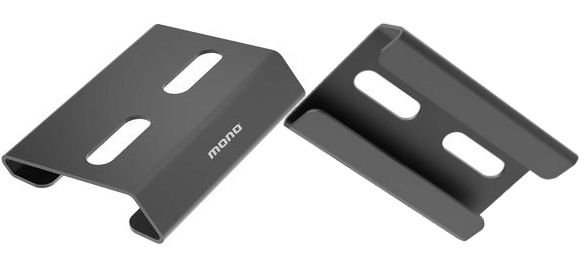 ??
ABOUT THIS PRODUCT
MONO Pedalboard Rise is thoughtfully designed to help musicians reach pedals with ease and achieve a perfect setup for recording, rehearsal, and performance. Designed with the same look-and-feel as MONO pedalboards, you add them to your pedalboard with 3M Dual Lock or attach the included rubber feet to use independently.
FEATURES
DURABLE & RELIABLE
Through an electrochemical process that converts the metal surface, each board has a decorative, corrosion-resistant, anodic oxide finish. Each board is cut from a single piece of anodized aluminum, giving it a tough but incredibly light form factor that feels streamlined and elegant.
3M LOW-PROFILE DUAL LOCK
We consider the 3M Low-Profile Dual Lock to be the best way to securely mount pedals. Included with every purchase.
MULTIPLE CONFIGURATIONS
An ergonomically-designed incline plane allows for forward-facing placement for easier reach, or backward-facing placement for higher elevations of pedals.
COMPATIBILITY
Designed to complement the MONO pedalboard range, the MONO Rise is also compatible with other manufacturers?€? boards.
Dimensions (W x D x H): 3.54" x 1.32" x 5.12" - 0.31lbs (8.99cm x 3.35cm x 13cm - 0.14kg)
??
What's in the box
MONO Pedalboard Rise+, Silver
Atria Shopping Gallery
S23 & S23A Second Floor Jalan SS 22/23,Damansara Jaya 47400 Petaling Jaya.Selangor.Malaysia
WhatsApp 012-2221982 Daniel | WhatsApp 012-5163034 Malcolm | WhatsApp 016-8402776 Ashley | Office-phone 1700 81 5577