Yamaha Acoustic Upright U1 ENSPIRE ST Disklavier Piano *Pre-Order* Made in Japan ( DU1 ENST / DU1ENST / U1ENST )- PE / Polished Ebony
Price

RM99,900.00

RM104,800.00

Brand
Yamaha
Availability
1
Quantity

This product has a maximum quantity of 1
Description
Highlight
Width: 153cm (60 1/4")
Height: 121cm (47 3/4")
Depth: 61cm (24")
Weight: 251kg (552lbs)
Number of Polyphony (Max.): 256
Number of Voices (Playing): 16 (Piano, Electric Piano 1-3, Harpsichord 1 & 2, Vibraphone, Celesta, Pipe Organ 1-4, Jazz Organ, Strings, Choir, Synth Pad)
Number of Voices (Playback): 480 XG Voices & 12 Drum Kits
Number of Built-in Songs: 500 (Pop, Jazz, Classical, Smart Key etc . 380 piano solo son gs (PianoSoft Solo), 72 songs with instr umental accompanimen ts (PianoSoft Plus), and 48 songs with a udio backing (PianoS oft Audio))
Compatible Data Format: SMF (Standard MIDI File, Format 0 & 1), MP3, WAV
Compatible Song Format: PianoSoft, PianoSoft Plus, PianoSoft Audio, SmartKey
Recording
Overall Controls: Tuning 414.8 HZ- 466.8 Hz (Tunable in ±0.2 Hz)
Included Accessories: Stereo Headphone, Operation Manual, Built-in Song List, Music Book 50 Greats for the Piano, USB Wireless LAN Adaptor (UD-WL01)*
Add RM150.00 for Delivery & Installations (within KL/Selangor) *Floor to Floor basis
* SHIPPING FEE DISPLAYED IS STANDARD FOR KLANG VALLEY AREA. * please contact seller for other locations.
We are happy that you are here, and we hope you will find the musical instrument of your dreams. We have made every effort to provide you with the finest instrument at the lowest possible price. We strive to provide the best possible service that you would expect when searching for your dream piano or instrument.
Cornerstone Music Sdn Bhd is an Authorized Dealer for Yamaha, LINE 6, Epiphone, Gibson and Fender. We have a large selection of Grand Piano, Upright Piano, Digital Piano, Keyboard, Classical Guitars, Acoustic Guitars, Electric Guitars, Bass Guitars, Acoustic Drums, Digital Drums and many more.
Kindly contact our products specialist
Address: S23 and S23A, Second Floor, Jalan ss 22/23,Damansara Jay , 47400 Petaling Jaya , Selangor
Tel : 1.7.0.0.8.1.5.5.7.7
H/P / Whats apps:
0.1.2.2.2.2.1.9.8.2 D.A.N.I.E.L
0.1.2.5.1.6.3.0.3.4 M.A.L.C.O.L.M
0.1.6.8.4.0.2.7.7.6 A.S.H.L.E.Y
We have a very good review across Malaysia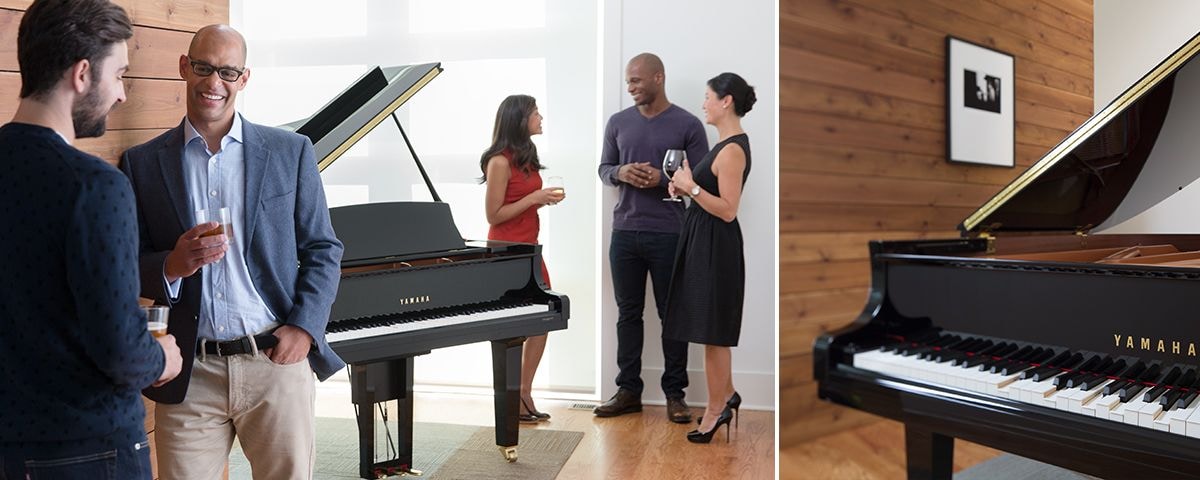 A piano of unlimited potential, the ENSPIRE ST provides full recording and playback functionality, the patented Yamaha SILENT Piano™ System and DSP Servo Drive System for users who want more from their acoustic piano. DU1 ENST consists of an upright piano U1.
Technologically Discreet, Acoustically Elegant
A streamlined control panel allows for simple tactile control while remaining hidden from view, providing the elegant look one would expect from a finely crafted Yamaha acoustic piano.
Effortless Integration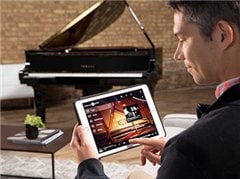 Wireless network connectivity and seamless compatibility with mobile devices, smartphones and computers allows intuitive access to all of the instrument's exclusive content and unique capabilities.
Thousands of Performances In One Masterpiece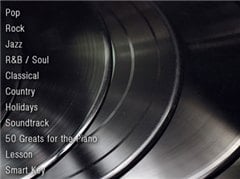 The Disklavier ENSPIRE allows you to revel in whatever music suits your mood or occasion, from classical solo piano or concerto selections to your favorite jazz or pop songs on piano – accompanied by audio and vocals. An easy-to-use and intuitive UI design provides direct access to 500 built-in songs* and thousands performances that can be downloaded directly to the instrument from the Yamaha MusicSoft online store.
Exclusive Streaming Services
In addition, the ENSPIRE also offers revolutionary streaming radio services, allowing you to discover and enjoy thousands of piano performances in the comfort of your own home. Yamaha Piano Radio gives you instant access to over 30 channels of 24-hour streaming piano music.
*Built-in songs include 380 piano solo songs (PianoSoft Solo), 72 songs with instrumental accompaniments (PianoSoft Plus), and 48 songs with audio backing (PianoSoft Audio).
Artistic Excellence In Your Living Room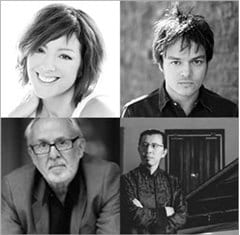 Disklavier ENSPIRE features popular, award-winning and legendary Yamaha artists such as Sarah McLachlan, Bob James, and Jamie Cullum*. These performances are not simply a rendition of the artist's songs, but exclusive performances by the actual artists themselves, recorded specifically for ENSPIRE. Experience the genuine touch, nuance and emotion as the instrument recreates a precise portrayal of the artist's intentions.
*Songs you can enjoy with audio (PianoSoft Audio) are totally 48 songs. And 13 of them are by Yamaha artists such as Bob James, Jamie Cullum, and Sarah McLachlan.
Every Note, Every Nuance
The Disklavier ENSPIRE is the only piano that can truly reproduce every nuance of a piano performance, precisely recreating all of the details that other player pianos cannot. For example, a player's key release timing controls the exact timing of each individual damper coming down on the string and contributes to the overall musical message that the pianist is trying to convey. Other player systems rely on predetermined programming to control the release of the piano keys, which results in every key releasing at the exact same speed during playback. This programming equates to half of the original performance being altered, which means half of the human element of the piano performance is removed. The Disklavier, by contrast, can reproduce all articulations of the performance, including the speed by which a key is released, meticulously reproducing what even other high-end systems cannot. Couple these unmatched reproducing capabilities with advanced AccuPlay DSP technology, and you have a piano that not only recreates every nuance of the original performance, but is intelligent enough to verify and adjust itself during playback to ensure accurate performance reproduction.
Inspired By Technology, Powered By Performance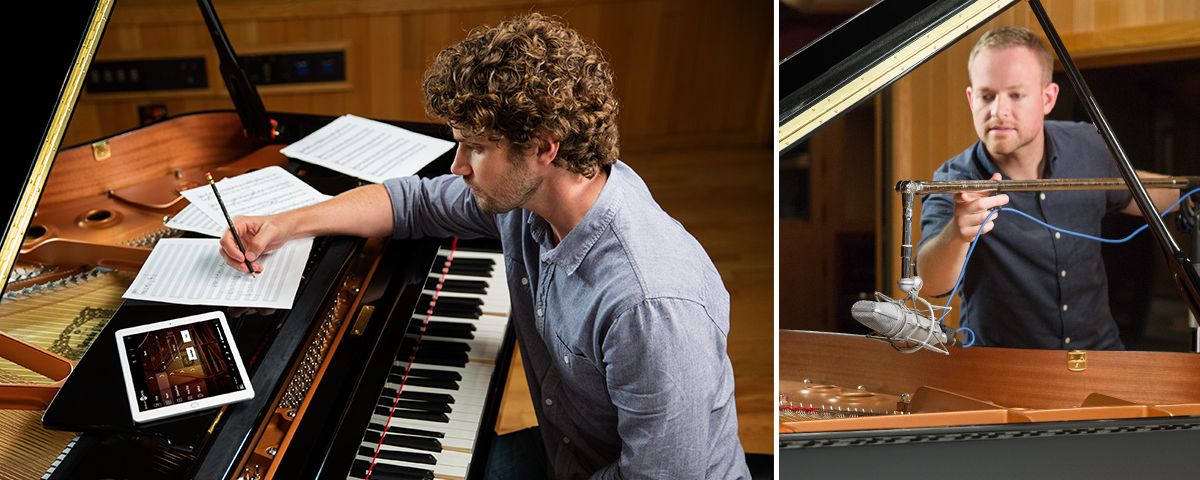 Extremely accurate recording functions allow teachers and students to critique recorded performances - providing new ways for students to enhance their musical development. Proprietary video sync technology gives users the ability to create, archive and share an acoustic piano driven visual performance using just the piano and a video camera.
The Sound of Innovation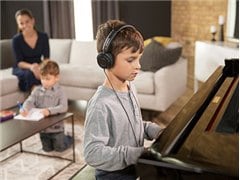 Yamaha SILENT Piano™ technology allows you to listen, learn and play without being disturbed or disturbing others. Utilizing a unique sampling technique that replicates the interaural characteristics of the human ear, the Disklavier ENSPIRE binaurally recreates the sound, presence and resonance of a Yamaha CFX Concert Grand from the player's position through headphones. This innovative technology is built into every ENSPIRE ST and PRO model Disklavier, giving you increased flexibility and more opportunities to enjoy your piano.
What's in the box
Yamaha Acoustic Upright U1 DKV Polishe Ebony
Atria Shopping Gallery
S23 & S23A Second Floor Jalan SS 22/23,Damansara Jaya 47400 Petaling Jaya.Selangor.Malaysia
WhatsApp 012-2221982 Daniel | WhatsApp 012-5163034 Malcolm | WhatsApp 016-8402776 Ashley | Office-phone 1700 81 5577